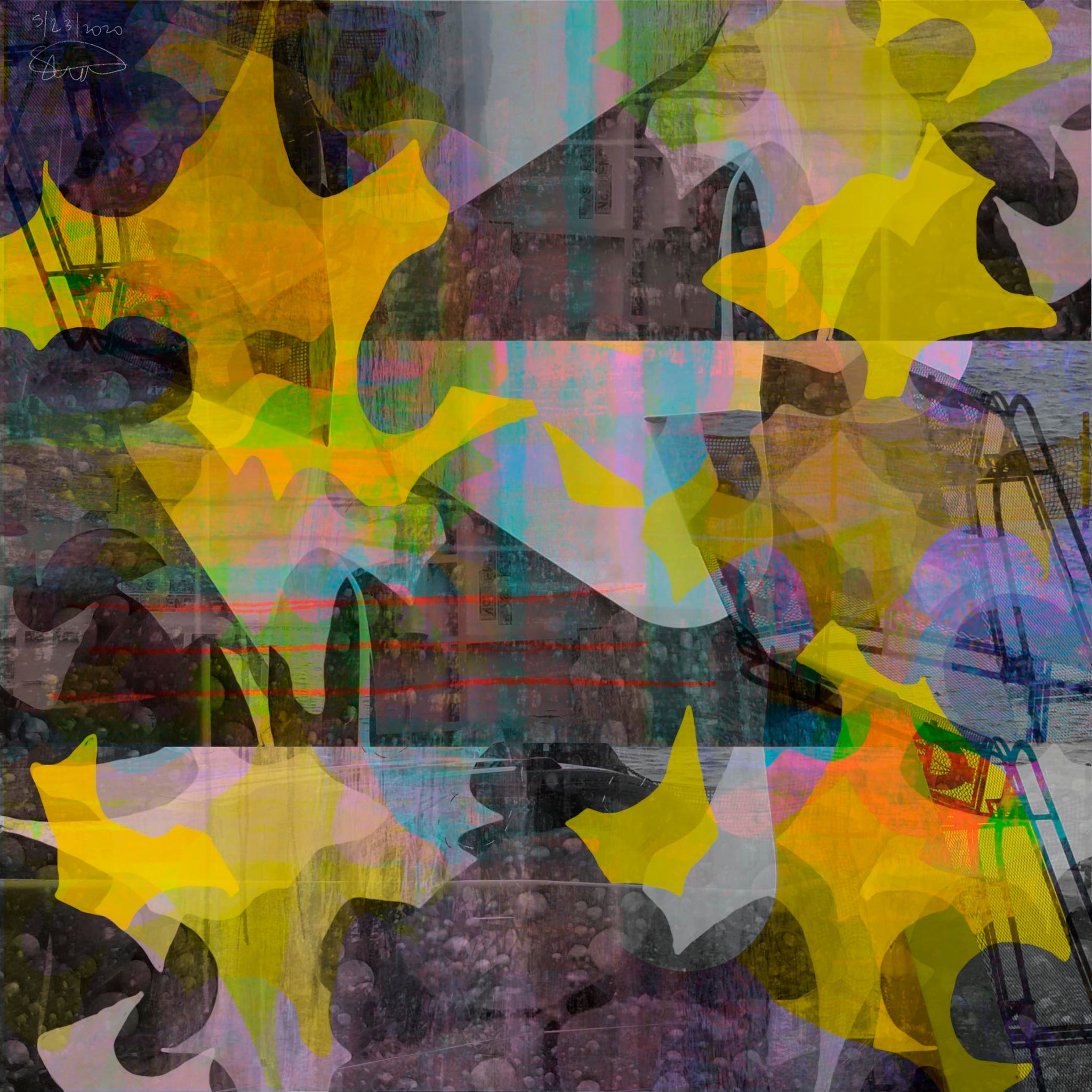 I created a series of six art scarves as part of the exhibit The Uncertainty Principle at Shift Gallery in 2021. Each is produced in  36x36" silk.
The Uncertainty Principle showed at Shift Gallery in February 2021, and explored aspects of unpredictability, uncertainty and unease (hello pandemic). These works were made between May 23 and June 9, 2020 and encompass a range of uncertain experiences -- from tentatively venturing out of my neighborhood, to shock and anger after the death of George Floyd and others, to keeping up my normal routines when life is anything but.
The artwork is printed with vibrant reactive inks on lightweight 100% silk habatoi and finished with a machine rolled baby hem for long lasting durability and an air of delicacy. The design shows through about 95% on the back side of the fabric. The print is permanent and won't fade with use or washing.
Printed in Montreal, Canada.