No. 119 Calm Air - 24x24"
$550.00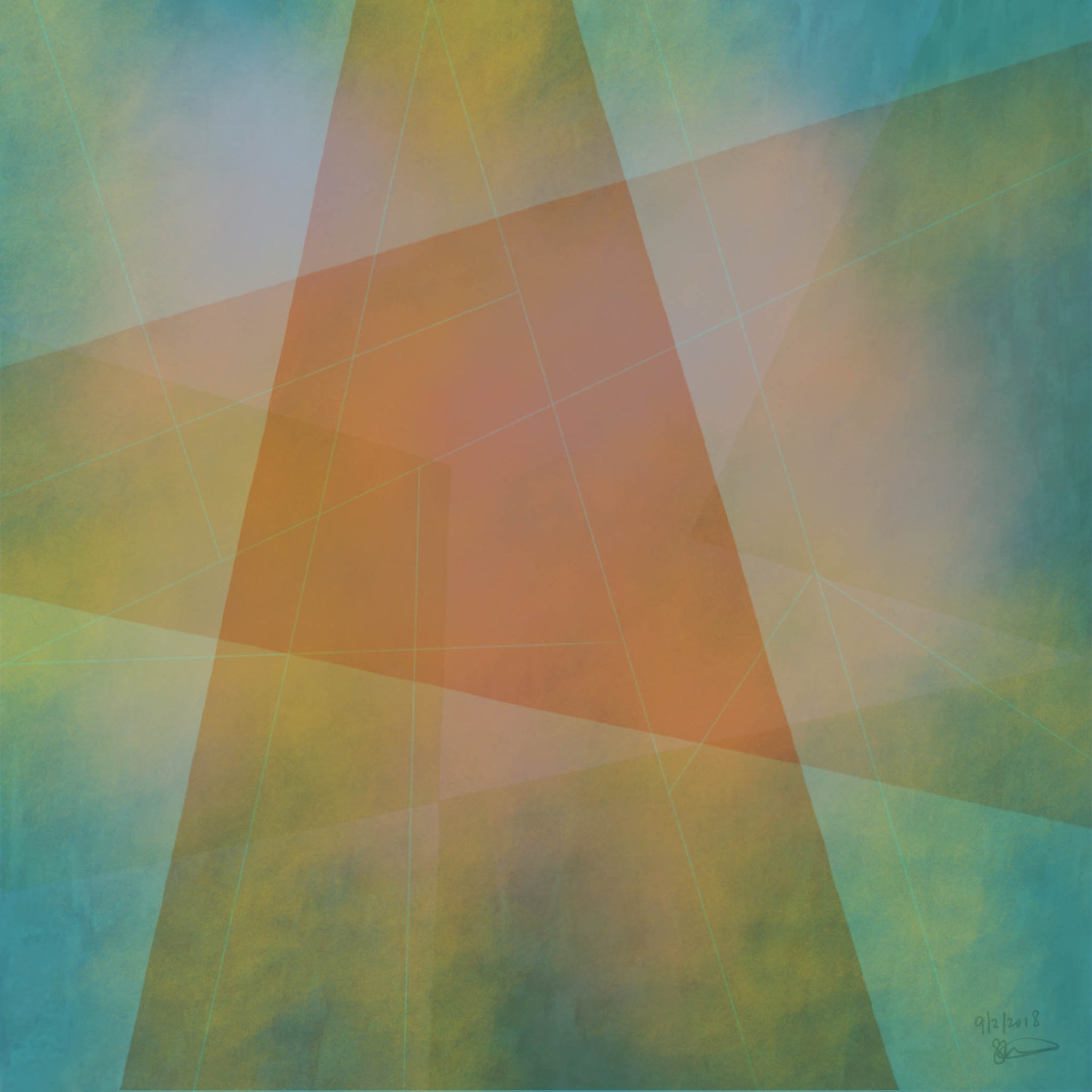 Digital painting, archival print mounted on dibond, 24x24" 2018.
I have a habit of making things complex - to the point of overcomplication - and then making them simple again. Maybe we all do. Calm Air is the result of simplifying, removing the excess noise and finding space to breath again. (Exhale.)
This work was exhibited in Nature's Geometries at the Gallery Belltown Condominium in 2019 and as part of the Northwest Fine Arts Competition presented by the Phinney Center Gallery in 2020.
Ready to hang: includes a wood-mounted hanging wire mounted to the back. See product details for more specifications.