No. 140 Feeling Fallish 24x24"
$550.00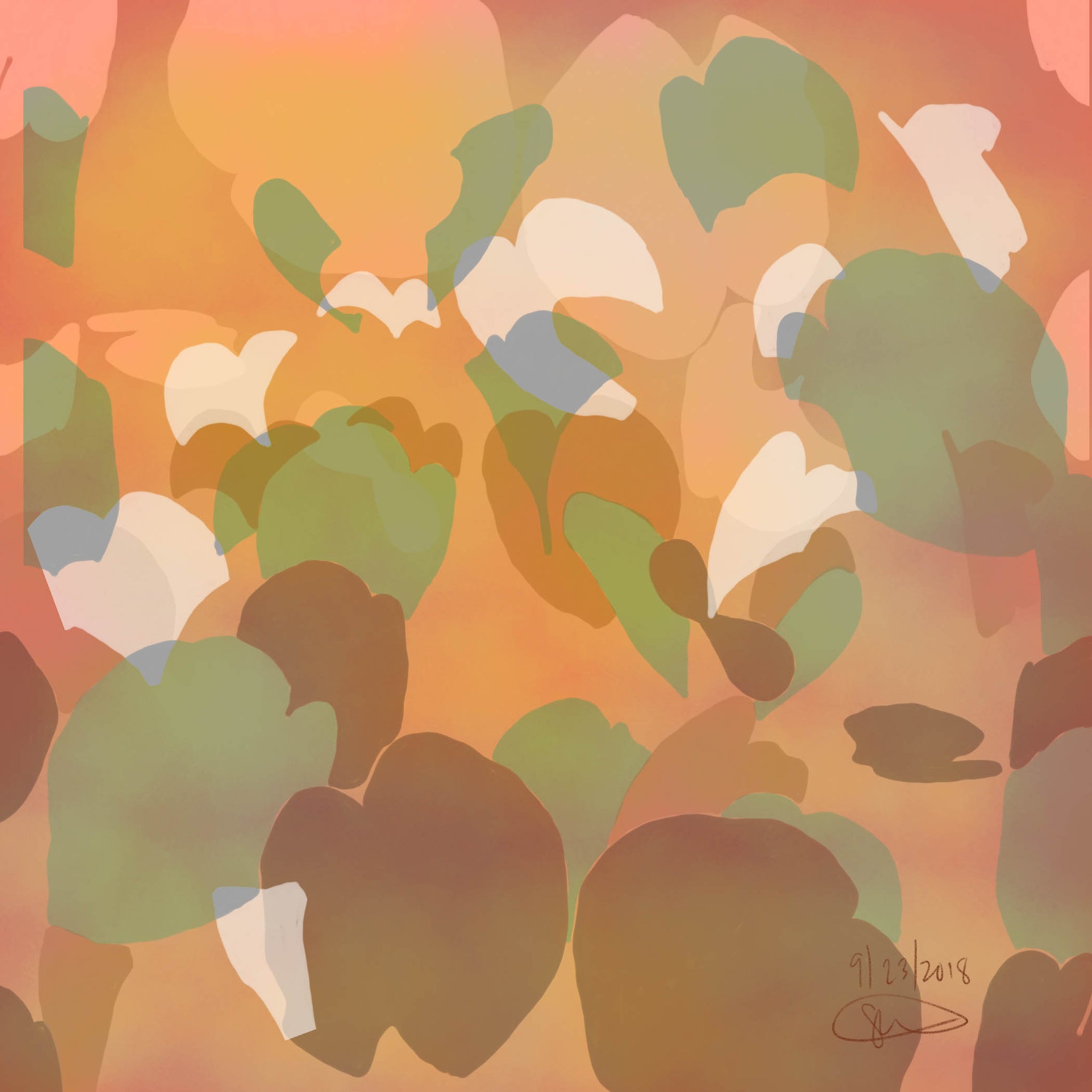 Digital painting, archival print mounted on dibond, 24x24" 2018.
A few days after the equinox it starts to happen. There's a certain smell in the air, and the shadows become chilly. The delicate leaves of this groundcover were shivering in the wind as I noticed them. Green still, but not for long.
This work was exhibited in Nature's Geometries at the Gallery Belltown Condominium in 2019.
Ready to ship and ready to hang: includes a wood-mounted hanging wire mounted to the back. See product details for more specifications.