No. 157 Stormscape - 24x24"
$550.00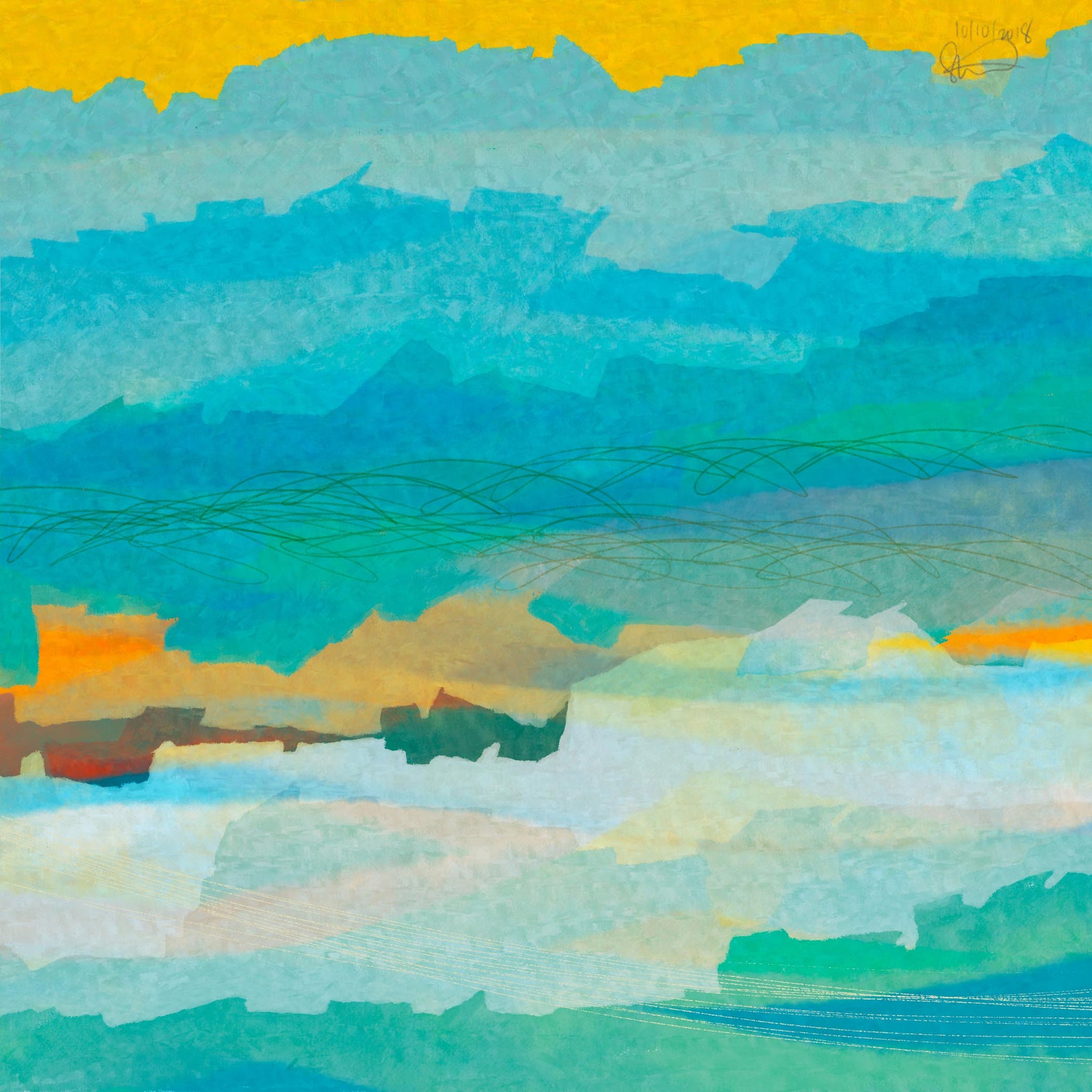 Digital painting, archival print mounted on dibond, 24x24" 2018.
The original inspiration for this work was a telephone pole covered in staples, the remnants of notices posted by neighbors before we could do it all online. As I continued to work with the shapes, it transformed into a stormy seascape. 
Ready to ship and ready to hang: the back of the print is set up with a float mount hanger. See product details for more specifications.
Exhibition history:
Nature's Geometries, Gallery Belltown Condominiums, Seattle WA, 2019
Earth Wind Fire, Ida Culver House, Seattle WA, 2020-2021
Shift Invitational, The Gardens at Town Center, Bellevue WA, 2021