No. 162 Sea Mist, Otranto - 24x24"
$550.00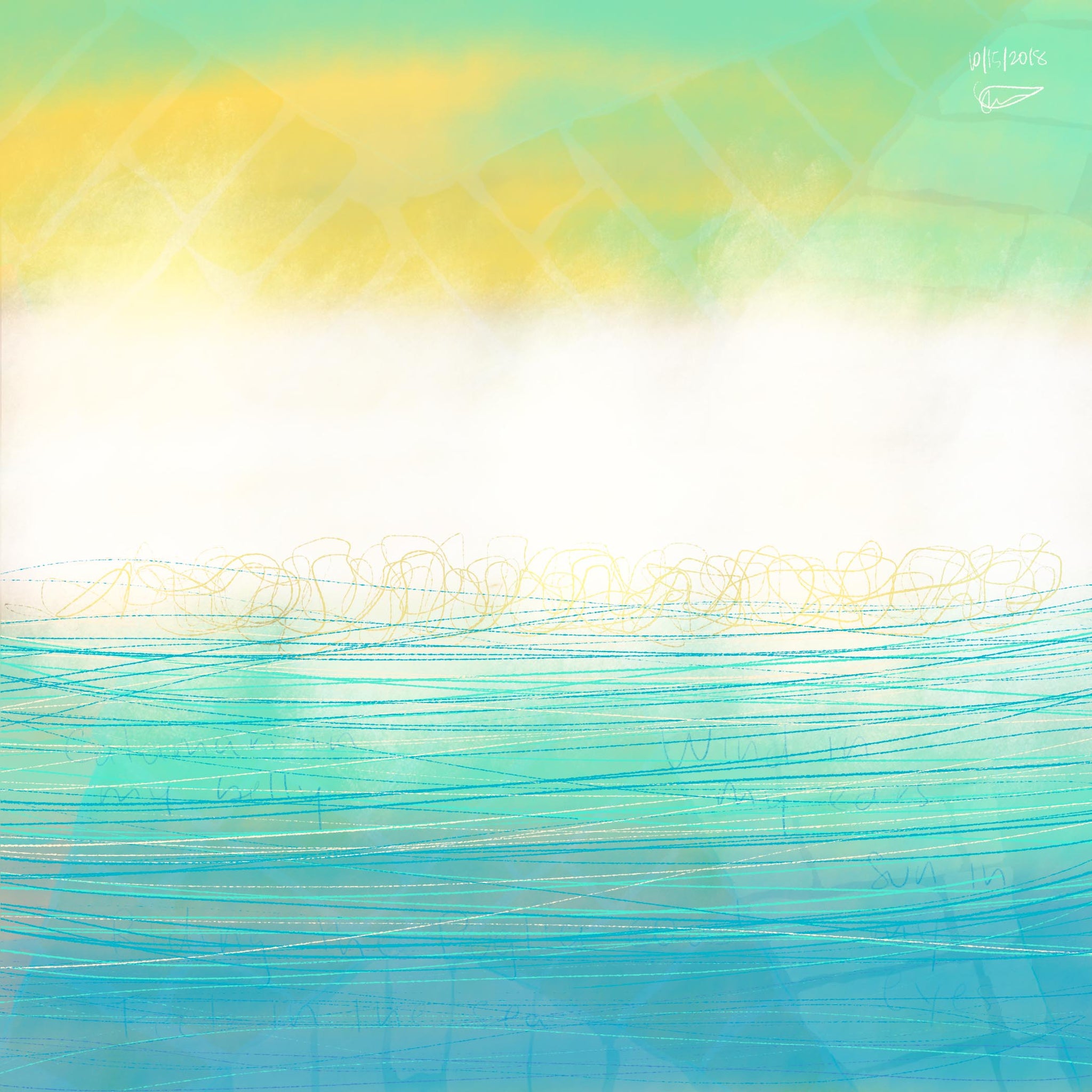 Digital painting, archival print mounted on dibond, 24x24" 2018.
On a bike trip in Puglia, Italy. Dazzled by the sunlight, exhilarated by the wind, tasting the salt from the sea... feeling the place with all my senses.
This work was exhibited in Nature's Geometries at the Gallery Belltown Condominium in 2019.
Ready to ship and ready to hang: the back of the print is set up with a float mount hanger. See product details for more specifications.