No. 77 Lily Camo - 24x24"
$550.00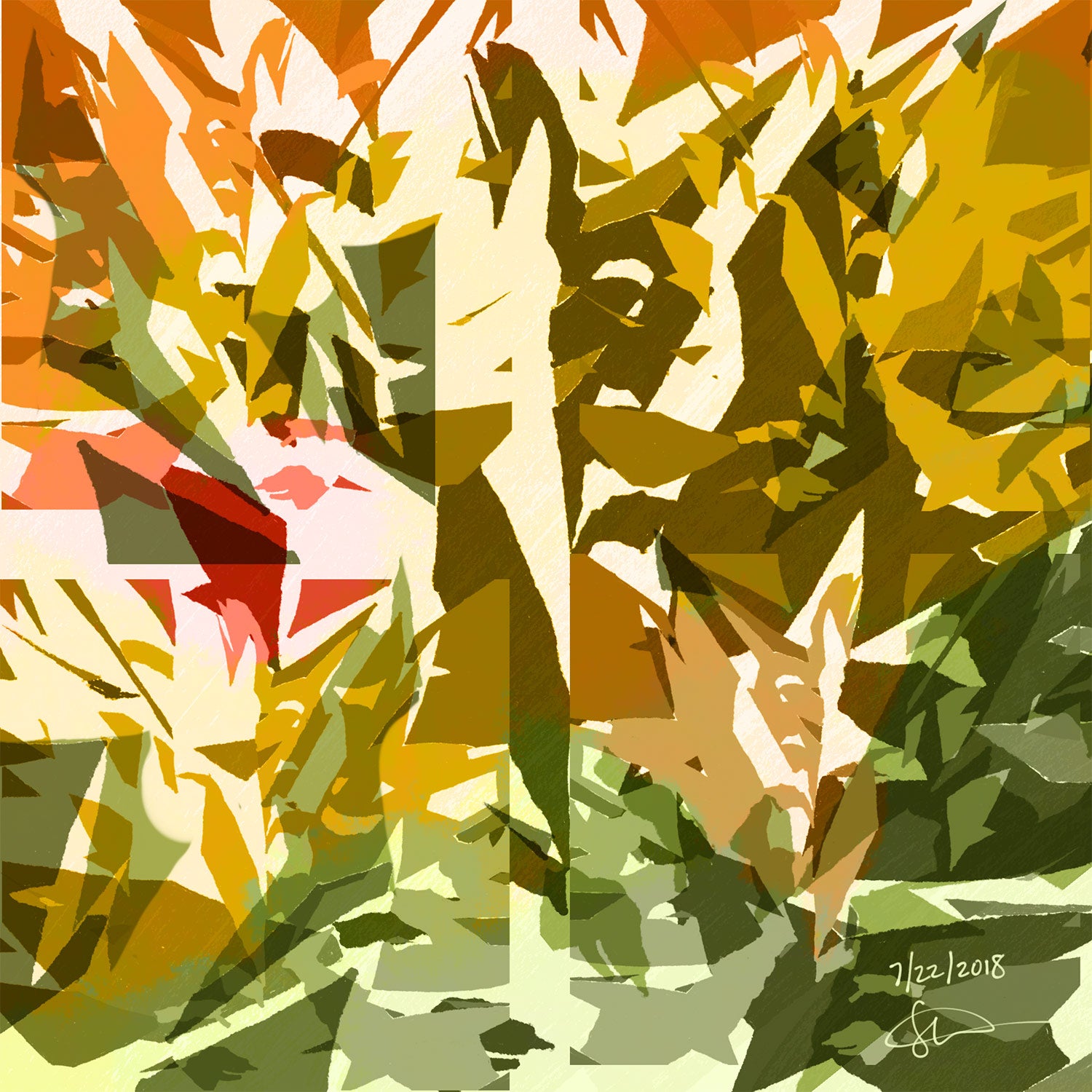 Digital painting, archival print mounted on dibond, 24x24" 2018.
The lilies were growing like mad. Sun and shadows created bold patterns in the foliage. When I finished working with them, they reminded me of camouflage fabric.
This work was exhibited in Nature's Geometries at the Gallery Belltown Condominium in 2019 and as part of Around the Square at Studio 103 in 2020. Winner of the Studio 103 award.
Ready to hang: includes a wood-mounted hanging wire mounted to the back. See product details for more specifications.